Super shuffle? McNabb, Briggs swap makes sense…..(Rumor)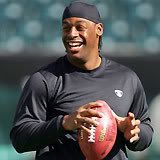 "Was the recent drafting of quarterback Kevin Kolb a sign that the Philadelphia Eagles might trade Donovan McNabb before the 2007 season?
That's one theory, anyway. As for a possible destination, the Chicago Bears are ready to win the Super Bowl. They might have won it last year except for a glaring weakness at quarterback"
This will make all Chicago Bears fans giddy like lttle school girls. Though to be honest. The NFC still sucks. See what happen, more over the jump.
Read more : Courtesy www.sports.yahoo.com